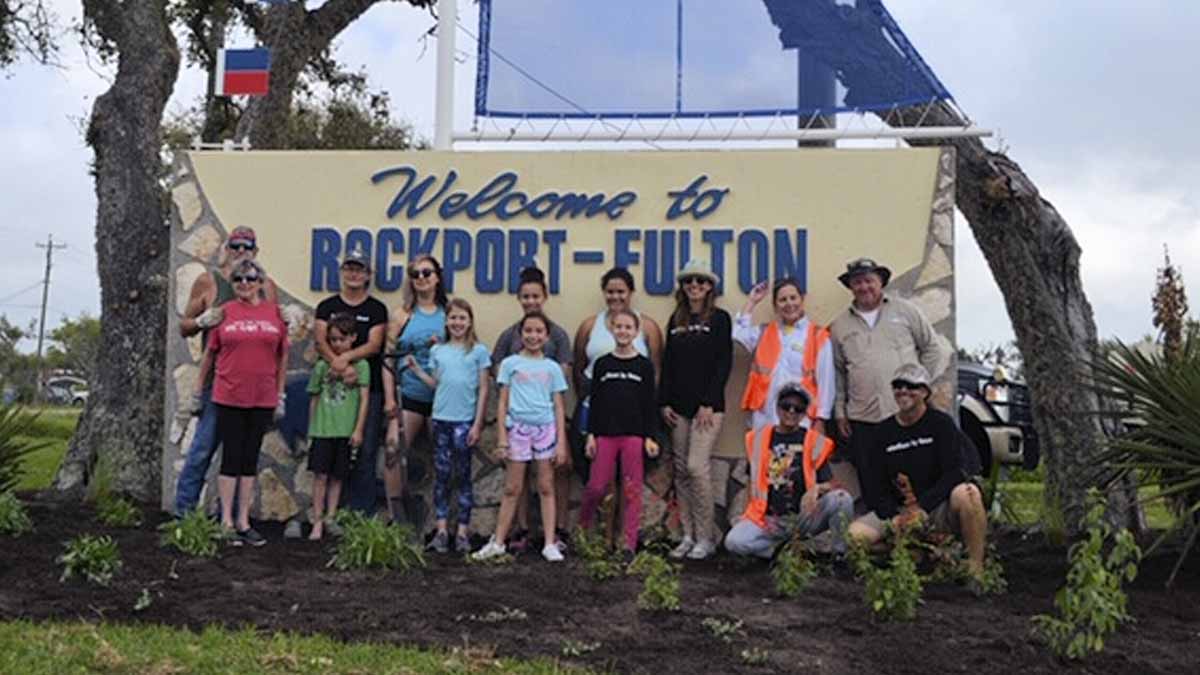 By Vickie Wilson, Mid-Coast Master Naturalist
Mid-Coast Master Naturalists Jane Moore (pictured) and Vickie Wilson, along with volunteers from Keep Aransas County Beautiful and Native Dave Sustainable Landscape Solutions, planted natives at the south Rockport-Fulton monument.
The south monument is planted! Master Naturalists teamed up with a great group of people to make this happen. We will be doing the north monument in the next few months.
Native plantings were selected to be easy to maintain, colorful, and to attract butterflies, pollinators, and hummingbirds.