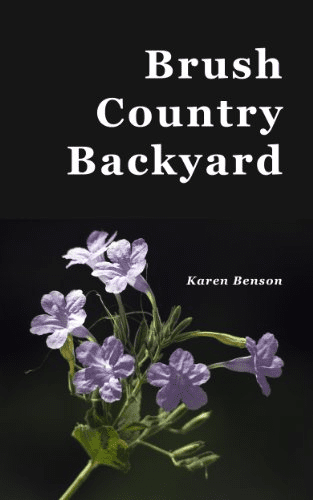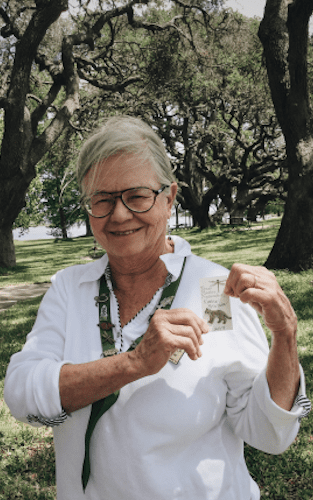 Mid-Coast Chapter member Karen Benson has a book out
Karen has compiled a selection of her newspaper columns from the Beeville Bee-Picayune and her own website, and her book is now available as a paperback or an eBook from Amazon:
Brush Country Backyard by Karen Benson
Publication Date: June 1, 2013
Amazon's description of the book:
A visitor's first impression of south Texas brush country is a land of dry desolation where every scraggly shrub is armed with vicious thorns. It is the land where wild longhorn cattle roamed free for two hundred years before leather-skinned cowboys learned to herd them to the railheads in Kansas. A more rugged country is hard to imagine. How could anything live here?
But closer looks reveal a complex and diverse environment filled with animal and plant richness found nowhere else north of Mexico. Known as the South Texas Plains, the brush country has the highest recorded number of bird species in Texas, and by extension, the highest avian richness in the United States. Complementing the birds are some of the strangest and most interesting plants, reptiles, and insects to be found in North America.
Karen Benson is an ornithologist and a Texas Master Naturalist. A keen curious observer of the nature around her, Karen takes you on a delightful journey of insight and learning as she encounters the plants and animals of the Texas brush country, her Brush Country Backyard.
This 34-chapter book was designed to be read on the KindleFire and is liberally enhanced with exquisite color photography. Although it can be enjoyed on other devices, a tablet with high-resolution color graphics capability is recommended. The book is also available as a paperback for readers who prefer a more traditional format.
Congratulations, Karen!