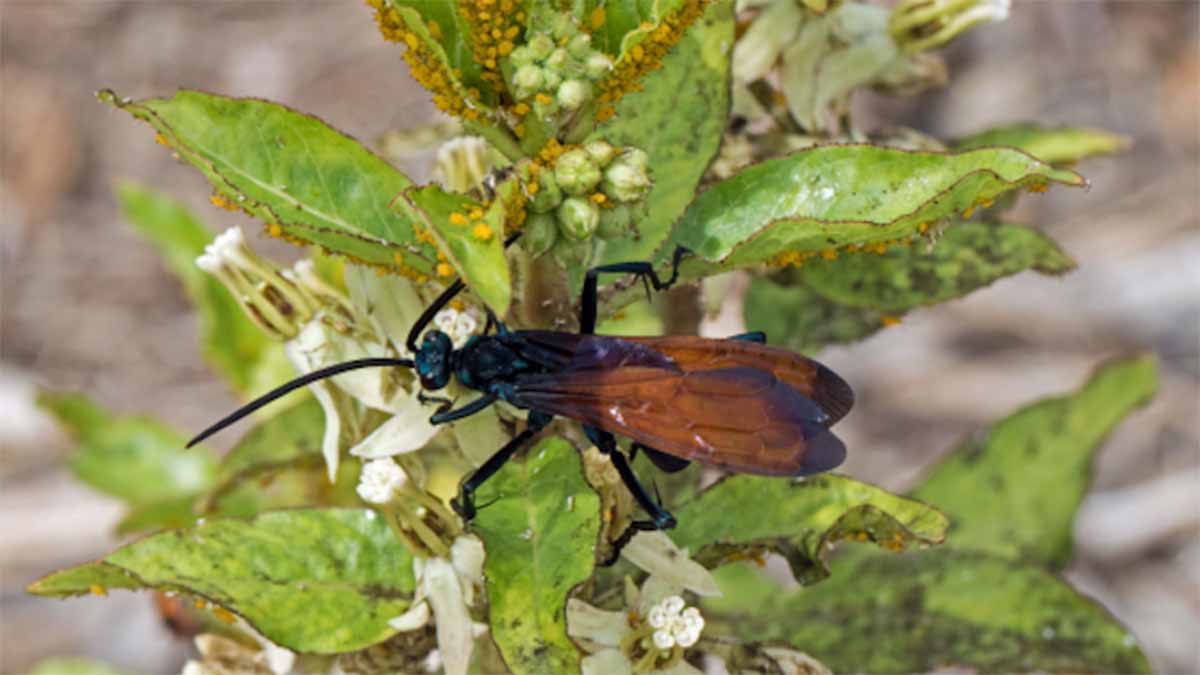 By Steve Reisinger, Certified Texas Master Naturalist
I hope you will enjoy these pictures I took at the Linda S. Castro Nature Sanctuary in Rockport recently.
Above is a Tarantula Hawk Wasp. Looks to me like it's feasting on the little yellow aphids. The second is a tiny little butterfly: a Western Pygmy-Blue. Notice its size compared to the frog fruit.
Thanks to Dick Klopshinske, who helped with the IDs.