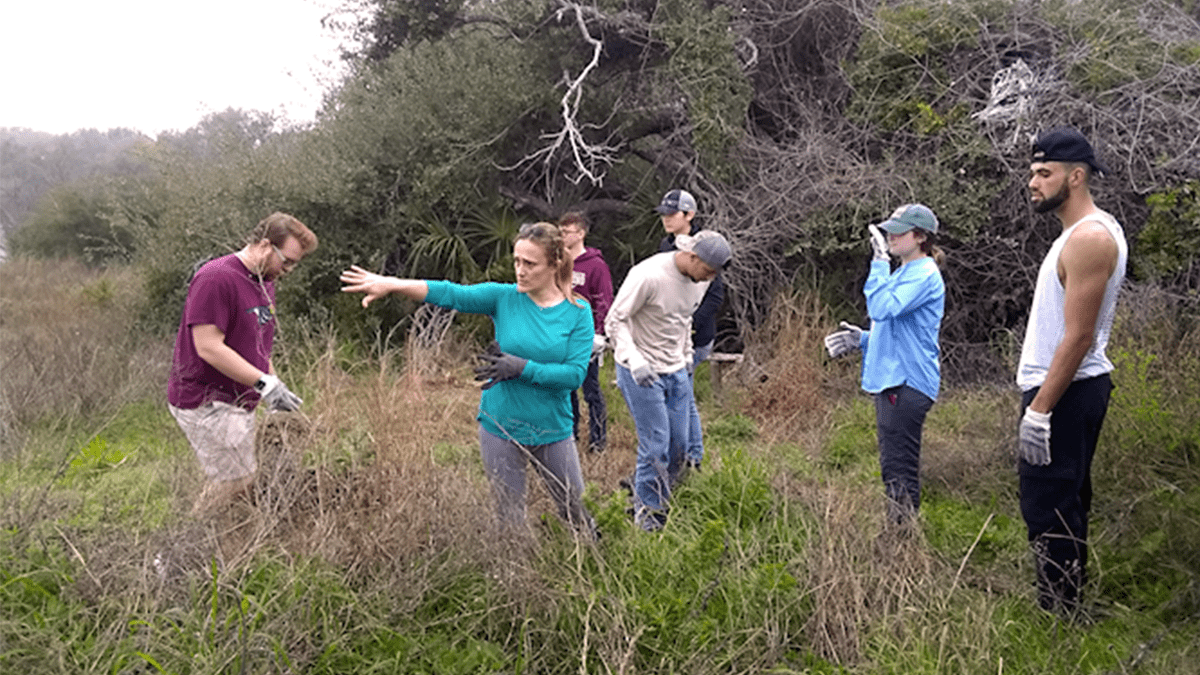 By Neli Spurrell, Mid-Coast Texas Master Naturalist
Thanks go to 16 volunteers – local Master Naturalists and Master Gardeners and students from Texas State University's Wildlife Society, Plant Biology Society, and Ornithological Society – for the hard work and dedication in spring-cleaning the native gardens at Linda S. Castro Nature Sanctuary in preparation for spring migration. This sanctuary is one of the premier birding spots among our Aransas Pathways sites: 228 native plant species providing food and shelter for wildlife have been documented on the 4.5-acre property.
We thank the volunteers and the media for their support. Master Naturalists provided education and guidance on the work, Whataburger provided breakfast, and Rockport Donuts provided coffee. Russ and his best friend Bear helped us to clean and rebuild the owl house and get the trash to the transfer station.
If you would like to be a part of the Aransas Pathways volunteer family, workdays and project leaders are:
In the afternoon, a crowd watched the release of Riggs the Barn Owl, named in honor of Firefighter Riggs, who rescued the egg from a fire and was present for the release. Wings Rescue Center incubated the egg. After it hatched, the owl was rehabilitated at the Amos Rehabilitation Keep (ARK) in Port Aransas, and then returned to Aransas County for release. Kudos to everyone involved in the rescue.
What a fabulous day!