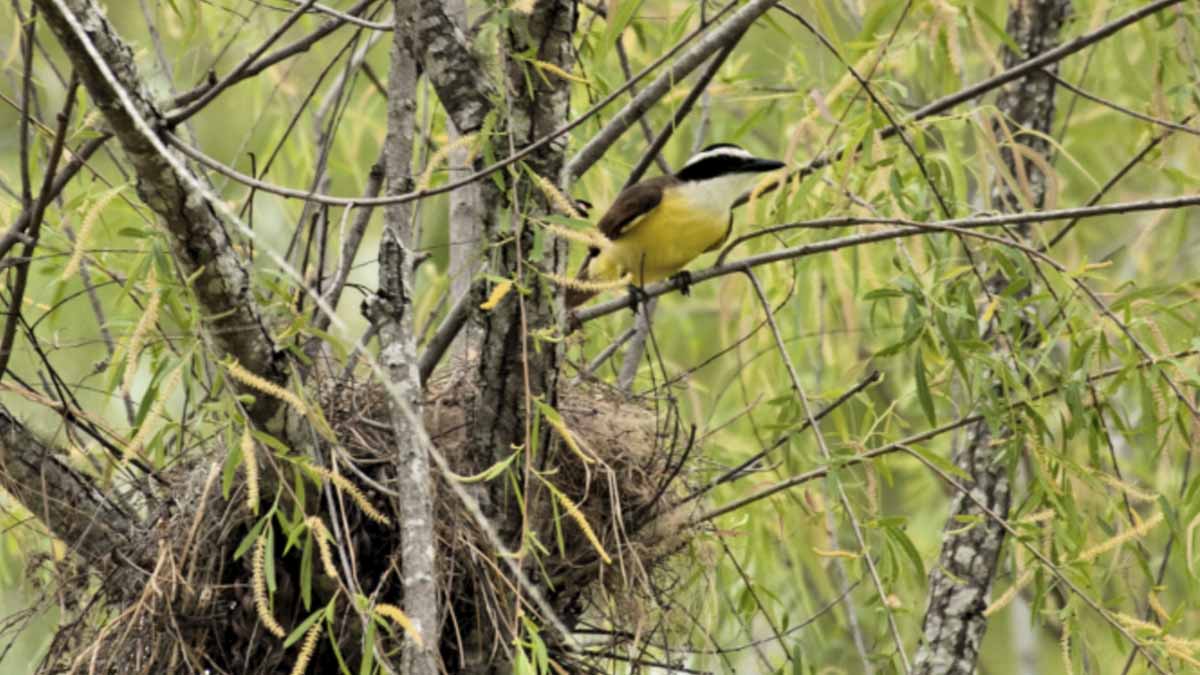 By Janet Price, Certified Texas Master Naturalist
A pair of Great Kiskadees is building a nest at the Matagorda County Birding Nature Center. They are putting on quite a show, feeding around the ponds in the Lower Wetlands area of the nature center, defending their nest site, and making their distinctive" kis-ka-dee" ruckus. Kiskadees are in the Tyrant Flycatcher family, but are omnivorous, and according to the Audubon Field Guide have a diet that includes large insects, lizards, tadpoles, small fish, baby birds, mice, seeds, and berries. I watched one swoop down and come back up with a frog, beat it into submission on a tree branch, and proceed to eat it. Of course, I did not have a camera to record that scene.
Some other rare visitors are showing up at the nature center; Green Kingfishers have been seen regularly in recent weeks. Go to the Matagorda County Birding Nature Center Facebook page to see some video of a Green Kingfisher that the park host posted on March 29.
And come and visit the nature center to see these birds for yourself!