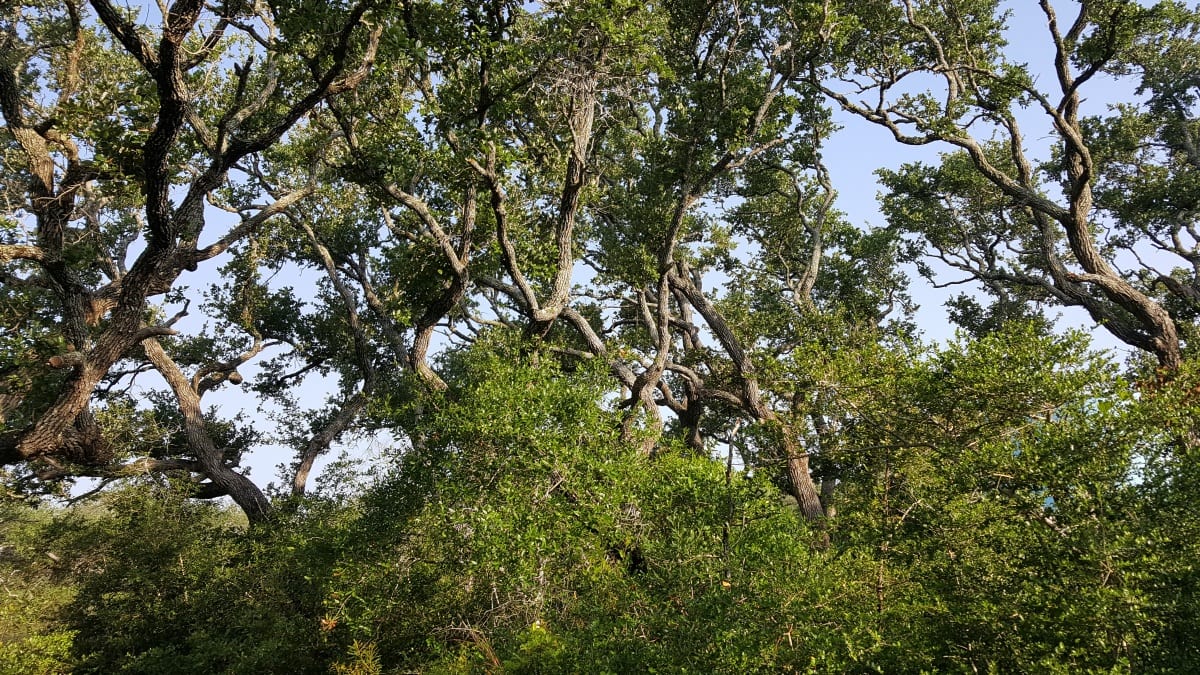 The Texas Coastal Bend Live Oak – Redbay Forest (Quercus fusiformis – Persea borbornia Forest) is an imperiled plant community at global and state levels that is classified by the Texas Ecosystem Mapping Systems as "deep sand live oak forest and woodland." Historically, this habitat type occurred in much of the barrier islands and coastal areas of the Coastal Bend. Live Oak – Redbay woodlands are still fairly extensive at the Aransas National Wildlife Refuge. South of the refuge only remnant woodlands remain, primarily along the Lamar, Live Oak, and Encinal peninsulas. Urban development that results in complete habitat removal or selective clearing of the understory has the greatest adverse effect on this threatened community.
The Coastal Bend Bays and Estuaries Program, Inc. has provided funding to the International Crane Foundation for this project. To accomplish our overall objectives, we will develop a plan to conserve and restore Live Oak – Redbay woodlands within Aransas County that includes most of Live Oak Peninsula as well as Lamar and Blackjack Peninsulas. We need your help in providing stakeholder input to generate criteria and identify suitable areas.
On May 15, 2019, we will hold a stakeholder meeting and provide maps that identify locations where the habitat is present and where Live Oak – Red Bay habitat is already protected. We are asking your organization to participate in this and upcoming meetings in June to achieve our project objectives. We would like you help in identifying additional tracts that could be acquired or preserved and potential tracts that could be restored in the future.
When: Wednesday, May 15, 2019; 2-5 PM or 5-7 PM
Where: Texas A&M AgriLife Extension – Aransas County, 892 Airport Rd, Rockport, TX 78382
Please confirm your participation and designate which time is best for you  by email to Anna Turkett or call 361-857-3440 before 5 pm on May 13.