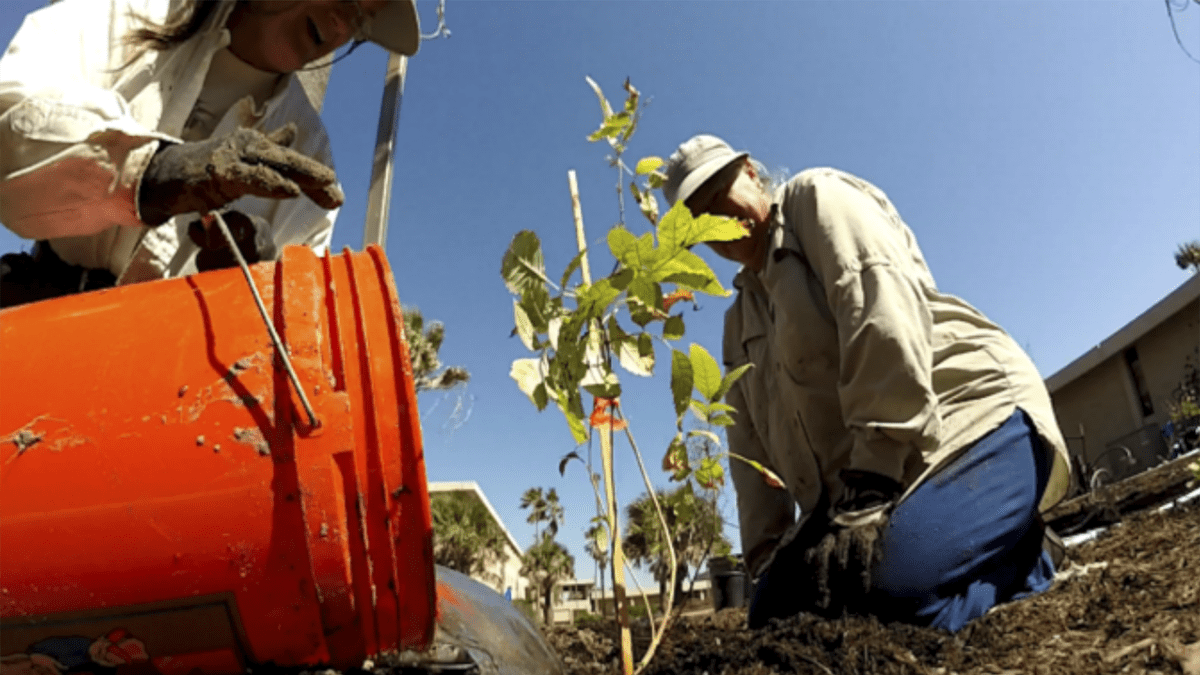 Waterwise Wildlife Garden
MCTMN'ers Ellen Reisinger and Laura Clark were instrumental in bringing to life a demonstration garden for the Mission-Aransas Estuarine Research Reserve and UTMSI in Port Aransas. The area has native plants,  trails, signs about the plants, and tips for conserving water. It is a great addition to the existing Wetlands Education Center trail system, and is free to the public to come enjoy and learn about our local habitats. This native garden replaces a quarter-acre invasive Bermuda grass lawn on campus, and will result in saving on watering, fertilizing, and mowing costs while enticing birds and butterflies to the area.
This is an approved volunteer opportunity, and if you are interested in volunteering, please contact the Mission-Aransas Volunteer Coordinator or Katie Swanson (katie.swanson@utexas.edu), the Mission-Aransas Stewardship Coordinator. Report as NPA: Other locations and specify Waterwise Wildlife Garden.