By Paul Meredith, certified Texas Master Naturalist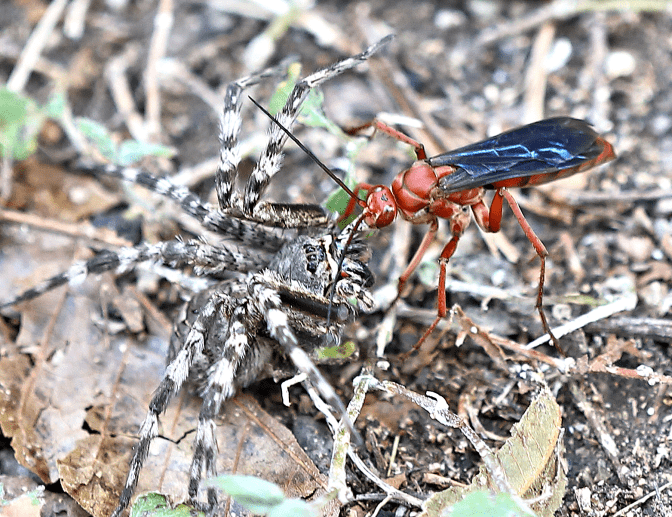 This "spider wasp" is Tachypompilus ferrugineus nigrescens. It is obviously a spider hunter, but not a member of the Genus Pepsini, which contains the two commonly named Tarantula Hunter species. She does not seem to be concerned about that.
We observed her dragging the paralyzed Tarantula more than 50 feet down a gravel road and across deep leaf litter to stuff it under the edge of one of the cabin walls where we are doing our family get-together on the Guadalupe this week: Latitude: 30: 04: 2.076 Longitude: -99: 17: 43.866 near Hunt, TX.