During the potluck lunch for the new training class, Paul Meredith briefly described two citizen-science projects Mid-Coast TMN'ers can participate in.  Here are some details, including where to find them on the web and how to report participation activity.
Bees and Wasps of Texas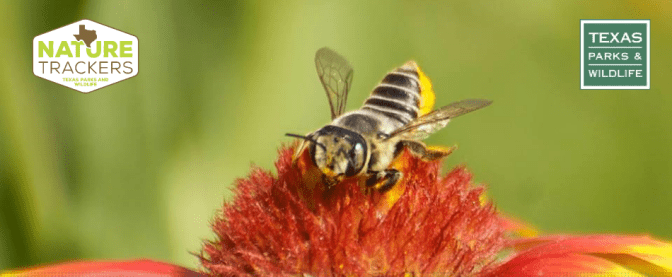 Bees and Wasps of Texas is an effort of the Texas Native Bee Co-op and Texas Parks & Wildlife Department. The purpose of this project is to enhance our understanding of the distribution of bees and wasps in Texas. Our highest priority is to collect information on Species of Greatest Conservation Need (SGCN). However, we hope this project will lead to a better understanding of the distribution of all bee and wasp species in Texas and we encourage others to use this data for research, education, and conservation purposes.
B&WofTX volunteer hours including travel to a site, photographing observations, recording observational data in your journal, processing images, identification of observed subjects, and reporting of observations in the project on iNaturalist.org's website. Report your volunteer time in VMS as FR: Insect Life.
CoCoRaHS
The Community Collaborative Rain, Hail and Snow Network is a unique, non-profit, community-based network of volunteers of all ages and backgrounds working together to measure and map precipitation (rain, hail and snow). Find it at CoCoRaHS.

By using low-cost measurement tools, stressing training and education, and utilizing an interactive website, the aim is to provide the highest quality data for natural resource, education, and research applications. Few citizen scientists are reporting in our Chapter area. You can make a difference.
Web-based training on CoCoRaHS research protocols and methods is approved as advanced training for Mid-Coast TMN members.  Report your training as AT: Specific-Project. Volunteer service hours on the project can be reported monthly as FR: Other Partners.