Welcome to the Mid-Coast Chapter!
 And welcome to the Coastal Bend! Here the eastern ecozone meets the western, the Gulf of Mexico meets the Coastal Prairies, and the Live Oak Savannah of east Texas meets the Tamaulipan Thorn Scrub of south Texas.
We are at the heart of the Central Flyway for migratory birds and butterflies, where migratory flocks fuel up for their fall trip from North America to Central America and resupply on their spring trip back north. This confluence of ecologies creates an area of great biodiversity in which Mid-Coast Chapter Texas Master Naturalists study, volunteer, and play.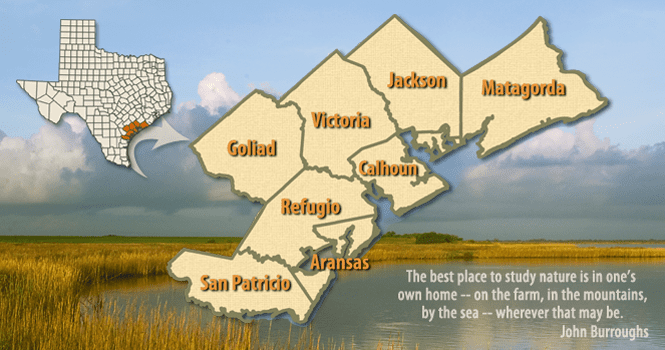 Our Mission: To develop a corps of well-informed volunteers to provide education, outreach, and service dedicated to the beneficial management of natural resources and natural areas within their communities