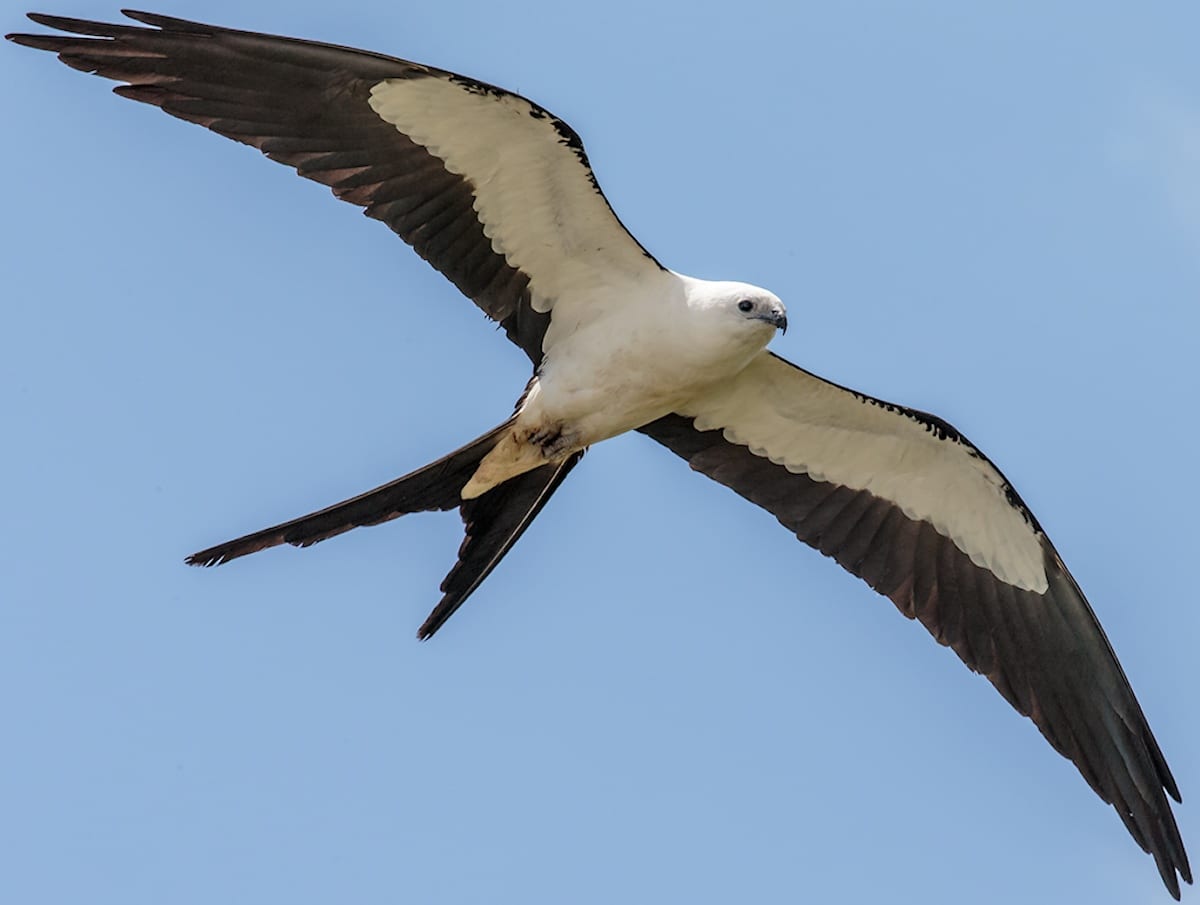 Want to see thousands of hawks soaring their way to their winter home? Checkout the Corpus Christi Hazel Bazemore HawkWatch this fall.
One of the great spectacles in South Texas nature is a sky full of swirling raptors soaring their way to Central and South America for the winter. Mid-August to mid-November is hawk migration time. The peak time is late September and early October. One of the top hawk-watching sites in North America is the viewing tower at Hazel Bazemore County Park, which sits at a horseshoe bend on the southern bank of the Nueces River in Calallen on the northwest side of Corpus Christi. Annual counts have exceeded a million birds.
Corpus Christi is the only HawkWatch site in North America where you have a chance of seeing Swallow-tailed Kites, White-tailed Kites, Mississippi Kites, Zone-tailed Hawks, Short-tailed Hawks, White-tailed Hawks, and Harris's Hawks. Not to mention Broad-Wings, Swainson's, Cooper's—the list goes on. The Researchers/Hawkwatchers are wonderful about helping visitors with identification and other information about the birds when they are not busy counting raptors streaming out of swirling "kettles" overhead to head south for the winter.
Due to the COVID-19 pandemic, HawkWatch International closed most of its North America research sites for fall 2020. The only Texas sites that are open are Corpus Christi's Hazel Bazemore and Smith Point, on the eastern shore of Galveston Bay. The Hazel Bazemore tower is scheduled to be open and manned by volunteers from 9 a.m.-5 p.m. daily. All visitors must wear a secure face covering and follow social distancing guidelines at all times.