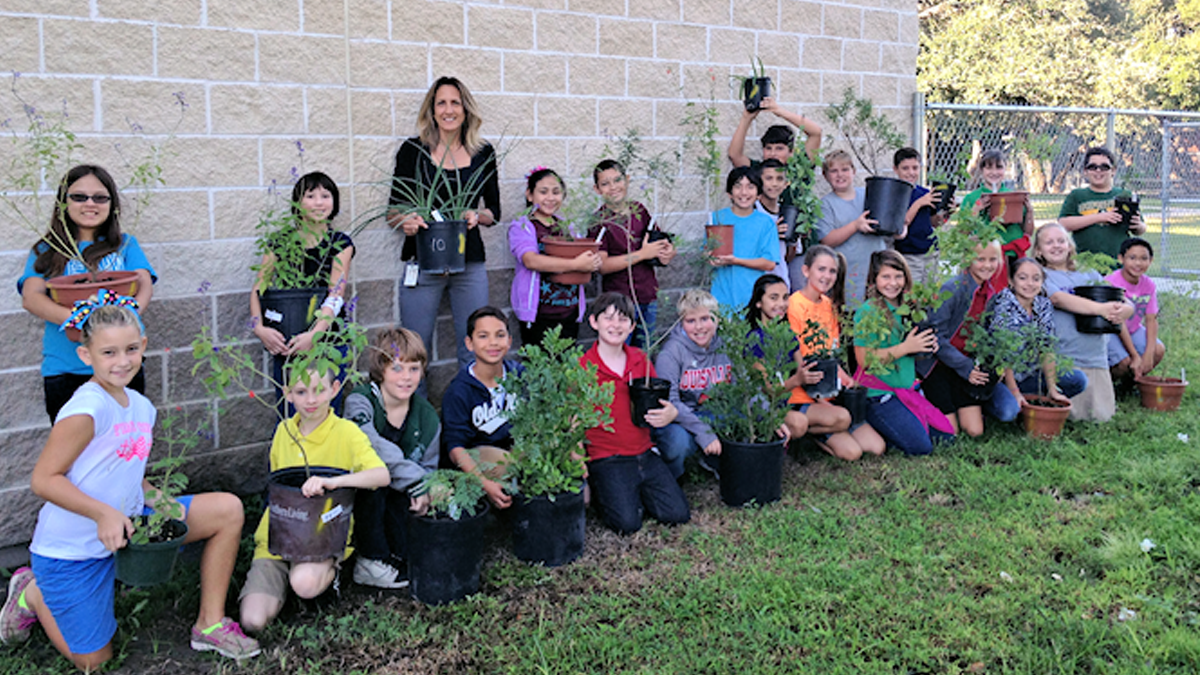 By Martha Mcleod, Fulton Learning Center
The Mid-Coast Chapter of the Texas Master Naturalists made a HUGE donation of over 100 native flowering plants to the Fulton 4-5 Learning Center on Wednesday, October 14th. The plants will add a variety of nectar- and berry-producing plants as sources of food and will provide shelter to our resident and migratory species of birds and insects, including the Ruby-throated Hummingbird and the Monarch butterfly. Irma Schreiner, MCTMN Plant Sale Project Leader, coordinated the delivery, and fifth graders have been busy getting the new plants into the ground. The gardens at the campus reinforce many of the science TEKS that our students must master for the state exam. Our campus is incredibly grateful for this wonderful donation.
Plants donated:
Kidney wood
Desert willow
Flame acanthus
Gregg's mistflower
Coral honeysuckle
Mexican flame vine
Pride of Barbados
Several varieties of Salvia
Yuccas
Wild olive
Mountain laurel
Note: in addition to this donation, MCTMN donated native plants to the new Aransas Pathways History Center wildscape being developed by Pat Garland and her team and to the new ANWR Pollinator Garden being developed by Linda Lanoue and her team. Watch for future posts on those projects.