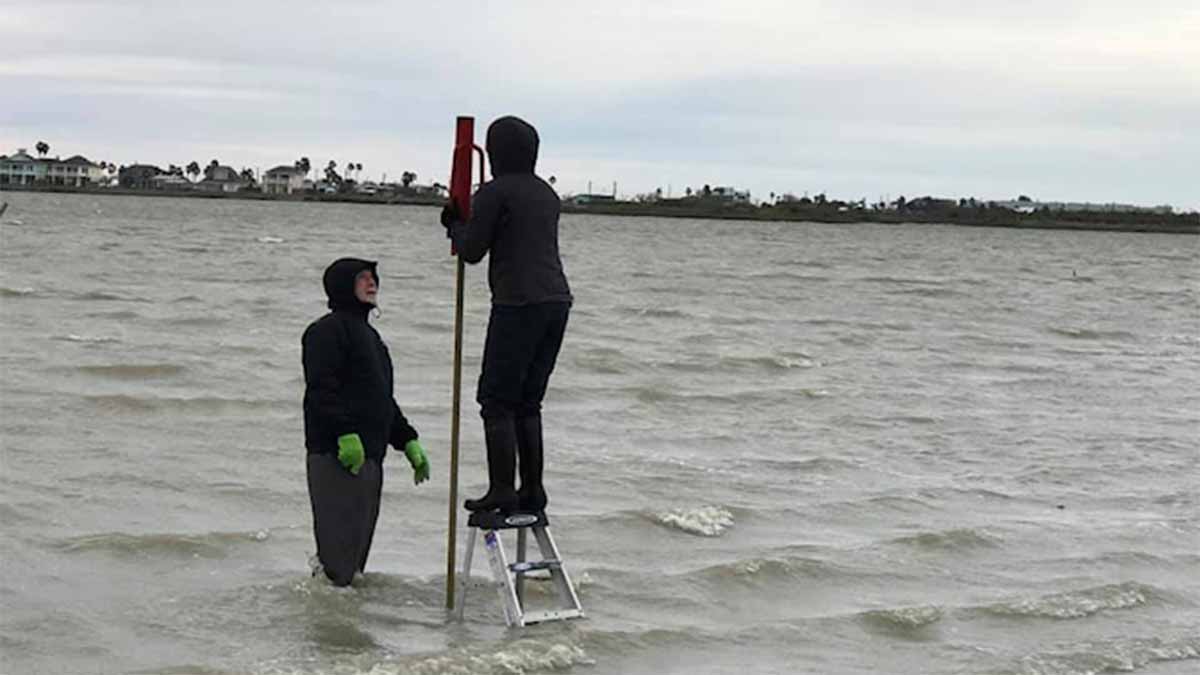 By Vickie Wilson, Mid-Coast Texas Master Naturalist
Update: November 2020—Since this article two more iterations of the project have taken place, including cleanups to improve habitat, signs so the public will help protect the birds, and more nesting platforms added.
Mid-Coast Texas Master Naturalists partnered with Keep Aransas County Beautiful (KACB) and Coastal Bend Bays and Estuaries Program (CBBEP) to clean up Salt Lake islands and rookeries and to install 2 platforms for heron nesting and 7 signs to inform the public how to protect the birds during nesting season. Special thanks go to KACB president D'Ann Williams and Exec Director, Rosemary Pizio-White. Both did a tremendous job making this event happen. Also special thanks to Lindsey Brown with CBBEP, who put the signs and platforms together, delivered them, and helped install. It was the coldest 2 days of the year and so many people showed up and worked so hard! Amazing partnership. Thank you to those who made it out. I think we will have happy birds!